Owner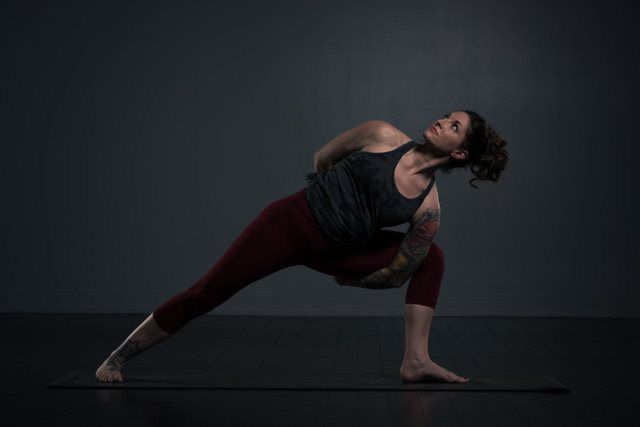 Jenn Peterson
Owner / Yoga & Pilates Instructor
Jenn is the proud owner of Infusion Yoga & Pilates as well as an E-RYT 500, Pilates Instructor, and a Licensed massage therapist specializing in Structural Integration. Jenn began her education in 2007 at Renaissance College of Massage Therapy thinking that she was only interested in the energy work. It was there that she began her deep fascination with the physical body, and all of its miraculous abilities leading her to embark on to a lifelong exploration of functional movement and the mind, body, spirit connection. Jenn has been a student of yoga for the last 14 years and has been teaching yoga since she completed her 200-hr. yoga training with Corena Hammer in 2009. The more she learned about the body in motion, the more she wanted to learn which lead her to complete her 500-hour yoga training in 2012 and a Pilates certification in 2013.
Jenn has a love and passion for exploring and teaching the mind, body, spirit connection that yoga and Pilates have to offer and the unmatched core strength and stability the combination of the two provides. Jenn is also the Lead trainer of Infusion's RYT 200 and 500 hr. Yoga teacher training. As much as Jenn loves to teach she will always first and foremost be a student of Yoga and Pilates. She maintains a strong personal practice with the belief that while studying, reading and researching are of the utmost importance, hands on tangible experience of personal movement and practice provides a level of growth and awareness that cannot be found in any book or online forum. She regularly takes classes and continuing education from other teachers to gain insight into her own practice and shares what she loves, what she knows and what she believes to be of value with a heart full of gratitude. Infusion was the birth place of the Journey home to her heart.
In May of 2015 Corena Hammer, Founder of Infusion Yoga & Pilates, was ready to let go of the reins of the studio and move on to new adventures leaving the studio in Jenn's hands. She has taken on this exciting adventure with a commitment to provide an empowering and supporting environment to each and every person that walks in the doors. Jenn believes that everybody deserves to find a place where they feel valued and welcomed and strives daily to provide that space for this sweet community.
---
Instructors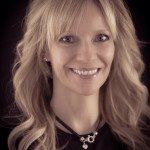 HAYLEY HANSON
Pilates Instructor
Hayley has a Bachelor of Science degree in marketing from Utah State University; Twenty years of dance and teaching experience; Seventeen years experience in the health and fitness industry; Stott Pilates certified instructor; Pilates Physicalmind Institute certified instructor; American Council on Exercise certified personal trainer; Aerobics and Fitness Association of America certified aerobic instructor; Body Pump and Body Step certified instructor; APEX certified personal trainer and nutritionist, and CPR certified.

HEATHER RUTTINGER
Yoga Instructor
Heather has a passion for natural healing and alternative therapies. She has 5 years experience with Reiki. She has been practicing Yoga on and off again for 6 years while trying to balance the demands of her career in heath services research with being a wife and mother of 6. Heather's greatest area of interest in Yoga is the Chakra system. After looking at several training programs and trying one other program, Heather began RYT training at Infusion in September 2010.
She is very excited to further her training and improve her technique while teaching. Heather loves that yoga creates a yoke between the spirit and the body. She loves to teach people how to calm their body so that their mind can receive insight. Heather always feels better after doing Yoga. She has more love to give to her family because she has given love to herself so that she is full and overflowing.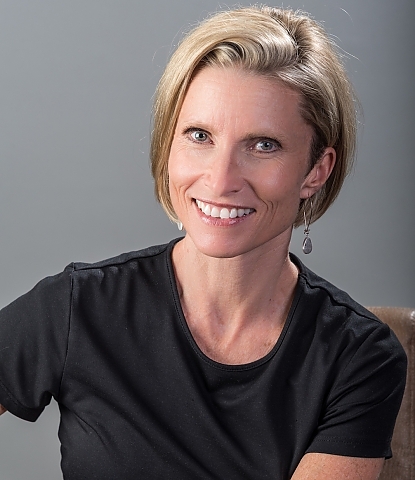 JENNIFER HART
PILATES INSTRUCTOR
Jennifer graduated from the University of Utah with a Bachelor of Fine Arts in Ballet. She began teaching at the Clytie Adams School of Ballet in 1987. After several years, getting married, and having several children, she realized the importance of fitness. Participating in aerobics was something she thoroughly enjoyed and in 1997 she certified with AFAA and began teaching for The Pulse in Kaysville. Being interested in ballet and fitness, she was drawn to Pilates. In 2003, she received her Pilates Mat certification through Physicalmind Institute. She then furthered her education to incorporate Pilates Reformer training through Pilates Coach in 2004. Jennifer continues to teach ballet and has enjoyed teaching for Infusion since it first opened in 2003. She has been married to a wonderful husband for 17 years and has 3 sons who are getting too old too fast, but are her pride and joy!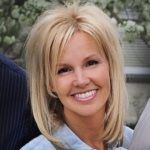 KALIN HODGES
Pilates Instructor
I didn't do much in the form of exercise until I turned 30 and had 3 boys to chase. As my family grew (stopping at 5…), I realized I needed to be healthy to take care of them. I began trying many different options in the exercise world, running, biking, weight lifting, cardio classes, or any new trend that came along, to get myself into shape. I immediately saw the benefits, but none of the different options were holding my attention for long. A personal trainer told me that I would eventually find the exercise that would strike a 'balance' for me. I joined Infusion, fell in love with the yoga and mat pilates classes and couldn't wait to try the reformer! After the first class I was fascinated by the connection that is made with the mind and body through pilates and the challenge the reformer brought to me. Everything comes together when your core is the source of strength in exercising. I had found the exercise for me! Pilates practice is the perfect format for your body to lengthen, strengthen and tone. I was fortunate to have the opportunity to train from Corena on the reformer, and become a teacher doing something that can strengthen others and myself along the way. I love a good, challenging class and learning something new with each class I take or teach. Its great to be a part of the team here at Infusion.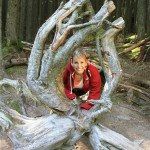 KARA MUNFORD
Pilates/Yoga Instructor
I first heard of Pilates from a friend. I Googled it when I got home, I found Infusion and of course Corena. That is how it all begins. I started Mat Pilates and was soon enticed to try the Reformer tables. I was terrified of them, I could barely do the mat exercises and this looked harder. But, after just a few sessions I was hooked. I no longer needed to go to the gym. I could feel myself getting stronger internally.I was actually 1.5 inches taller, and I no longer walked with turned out feet. THIS is amazing!!! In 2008 Infusion was offering a Reformer Certification through Kim Lee (Madonna's Trainer), so I jumped at the chance to learn more. He was amazing! After completing the certification and the teacher training I started teaching. I fell in LOVE! I can't quite describe the feeling of excitement when a client completes an exercise their body has never allowed. I also soon discovered that I like to push clients to do just a little more, work just a little harder. I really like clients to think of Me the next day!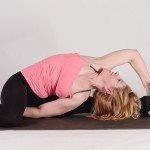 LIN STEFFEY
Yoga Instructor
Lin is a lifelong student of movement and energy. In yoga asana she discovered a magnificent melding of mind, body and spirit – a divine dance of the heart. Each time Lin shows up on her mat, the practice teaches her something new about herself. Lin's teaching style blends clear and concise alignment, poetry and sacred texts, artful expression and playful exploration. She strives to create classes where students connect to their inherent beauty, strength, divinity and grace. Lin's primary teachers include Bob Hoffa, Matt Newman and Jami Larson. She has also had the honor of studying with Dharma Mittra, Sianna Sherman, KK Ledford, Jason Lobo, Desiree Rumbaugh, Noah Maze, and Rod Stryker. She is deeply grateful to all her teachers for their insight, wisdom and generosity.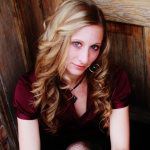 LINDSEY TERRY
Yoga Instructor
Lindsey grew up in the mountains above Salt Lake City, Utah. Spending her childhood in nature she always searched for a deeper level of understanding. Lindsey studied American Sign Language Interpretation at Salt Lake Community College in 2003. Over the last 15 years she has worked with the recovery community, teaching her compassion and an appreciation for each day. Between children and married life, yoga has reconnected her to a deeper level of herself, discovering that deep understanding that she always searched for as a child. Yoga has helped Lindsey find that inner peace, beauty, and strength that is the essence of who she is. The greatest gift yoga has given her is the rediscovery of her authentic self and the ability to share that with others.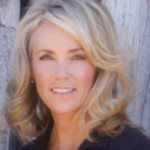 PATTI ELLIS
Pilates Instructor
My name is Patti and I have been involved in pilates and yoga for over 10 years. I was a gym rat for most of my adult life and turned to Pilates when I felt like i needed a true core workout. I certified with Corena Hammer, Kim Lee, and Balanced Body Pilates Systems. I've also participated in several yoga retreats and yoga certification classes to better help my students develop a mind body connection. I love the Bountiful community and enjoy being a mother of three wonderful children..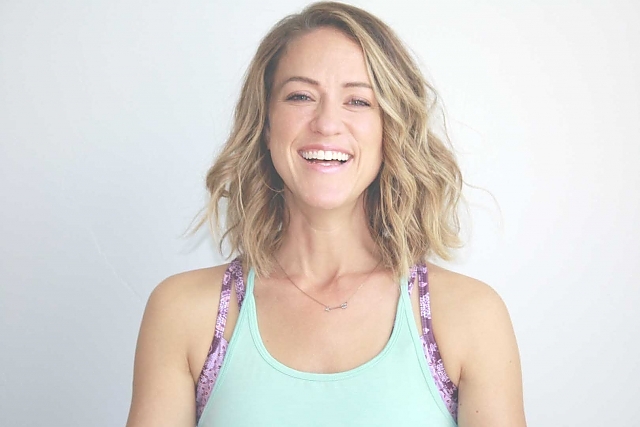 Elizabeth Elsmore
Yoga Instructor
Elizabeth first came to yoga years ago as she discovered it helped her to navigate natural childbirth and motherhood. She loved how yoga made her feel, and that she could breathe, find space... and maybe even a little peace. In 2012, armed with the experience of only a few throughly worn and watched dvd's under her belt, Elizabeth decided to take her growth to new levels and completed her 200 hr RYT training through Infusion Yoga and Pilates in Bountiful. In 2014 she went back to finish her 500 hr RYT and soon discovered a whole new world of empowerment, intuitive movement, and compassion for herself and her life then she had ever known before. In the summer of 2015, Elizabeth also completed a certificate to teach SUP Yoga,
or Stand Up Paddle Board Yoga. She says that, "Play is such an important part of life and SUP Yoga has allowed me such an amazing way to experience a different side of the same yoga coin". In 2017, she completed an additional 50 hour Yin Yoga certificate. She now teaches and subs in several locations, and loves to share the joy of yoga and trusting your body with others, her feet firmly on (and off!) her mat, wherever that may take her!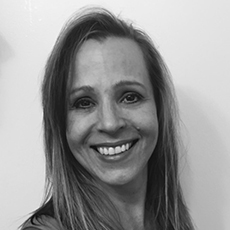 Jana Huff
Pilates Instructor
After years of doing gymnastics, Jana discovered yoga and Pilates. She had suffered with low back pain most of her life. After doing Yoga and Pilates consistently her back pain began to go away. She has more energy, better posture, and increased strength and flexibility.
Jana has done many trainings and workshops over the past 14 years. Her training and Certifications are through: Yogafit, CorepowerYoga, Adam Ballenger, PilatesFit, Kim Lee, Infusion and Balanced Body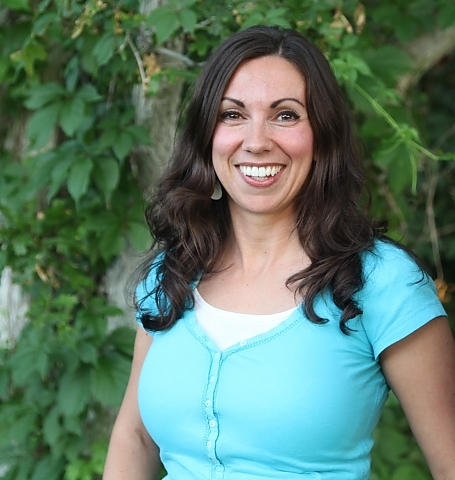 Kelli Green
Yoga Instructor
Kelli has been practicing yoga for 16 years and teaching for 5. She grew up in Utah, and received her Yoga Alliance 200 hour certification in California. She is, first, the wife of an awesome guy and mom to 3 amazing kids, and yoga has taught her how to be those at a higher level! Before yoga changed her life, Kelli tried many different forms of exercise. She realized that yoga has it all! There is something for everyone. She believes that yoga is not just about being bendy or fulfilling your daily exercise quota, but that yoga is about how you live your life. It is a daily practice whether you are doing the physical poses or just being a contributing member of society.

Kelli also believes that you can get an great workout, work up a good sweat AND still be gentle to your body. That is how she teaches - with care, and for longevity. She wants her students to be able to do yoga until the day they die! Kelli is also a certified 2nd degree Reiki practitioner and a certified Emotion Code practitioner. She believes in the power of the body to heal itself when it is treated right. Kelli has been taking yoga classes at Infusion for many years and is excited to join the awesome team of teachers here!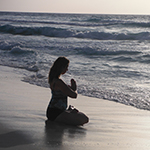 Chantelle Morely
Yoga/Pilates Instructor
Chantelle has an Associates in Applied Science degree in Business Management. She started teaching aerobics when she was 19, in 1989, and has been active in the fitness industry ever since. She started teaching yoga in 2002 and joined Infusion when they opened in 2003. She has several yoga certifications from Corena Hammer, Yoga Edge & is RYT certified. She also loves to learn from other teachers. She certified as a personal trainer through AFAA in 2003. She holds Pilates certifications with Infusion, Peak
Pilates, Kim Lee and DK Body Balancing Method. Chantelle found her love of yoga shortly after being diagnosed with fibromyalgia, joint degeneration and advanced arthritis in 1998. A doctor recommended yoga because it linked breath with movement and she needed an activity that kept her muscles strong and limber yet would be gentle on her joints. She has found the perfect combination with yoga and Pilates. She loves the way her practice makes her body feel and that it keeps her grounded, present and feels it strengthens her inner voice. Chantelle has been married for 28 years and spends much of her time with her 3 active and entertaining sons.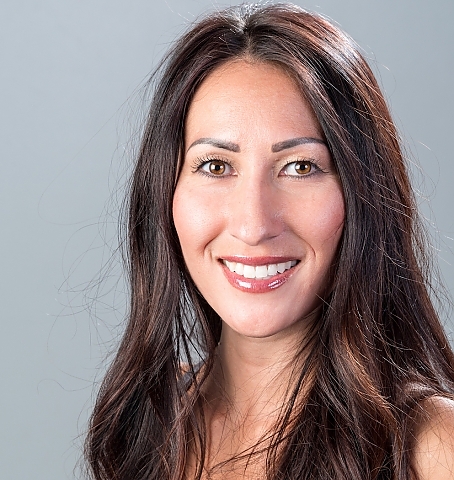 Monika Holzer
Pilates Instructor
Monika Holzer is a native of Bountiful and graduated from Bountiful High. She has one son, Malakai. Monika graduated from the University of Utah with a Bachelor of Science in Organizational Communications. Monika grew up playing soccer, played on the girl's High School team, has had fun playing indoor leagues, and loves helping coach her son's competition team. She loves anything outdoors - wake-boarding and snowboarding are two of her favorites followed by her new passion for paddle boarding. Her very favorite thing is spending time with Malakai. Monika has been in the fitness industry for ten years. She has experience in personal training, yoga, and Pilates Reformer. Monika has recently had the opportunity to educate and share a part of the anti-aging and healthcare industry in Vietnam. She loves getting to know people from all over the world and especially the people she is working with, teaching, and learning from at Infusion Pilates and Yoga.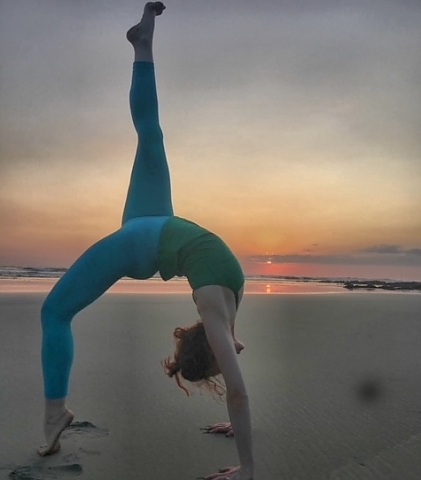 Clytie Ames
Yoga Instructor
I have been teaching yoga for 16 years. I completed my first 200 hour Anusara teacher training in 2008, and have been heavily influenced by several wonderful Anusara teachers. I have an extensive background in dance and fitness. Currently I am a student of Sianna Sherman and Swami Chetanananda. I love teaching yoga because the practices have transformed me in so many ways mentally and emotionally, I strive to pay this forward to my students. A typical class of mine includes creative play in asana, pranayama, mantra, meditation, and mudra; since these areas of study have all been part of my magical yoga journey.
I am blessed to be in a beautiful partnership with my husband, Darren; and am a mother to four little humans who constantly teach me about true love.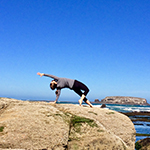 Marci has been practicing yoga since 2012 and immediately fell in love with the cleansing effect it had on body, spirit, and mind. After practicing for several years she decided to take the steps to be able to share this passion with others. She completed her 500 hour teacher training at Infusion in 2018. Marci considers time on her mat as "play time" and loves finding new connections of body, mind and spirit. She loves integrating her yoga practice into her life and relationships to deepen these connections.
Marci loves being able to offer light, love and healing through the practice of yoga.
Marci shares the journey of life with her husband Jasen and their four kids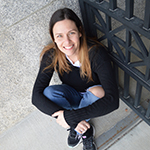 My LOVE for Yoga started with the journey to love myself completely, just as I am in this moment. I hope to help others find that love for themselves in their own way and time. Enjoying the beautiful process of opening, releasing and allowing life to just be.
I am a mother of 5 amazing daughter's who keep me moving and excited about life.
I love life and appreciate the balance and fullness I have been able to see.
Life is beautiful, wondrous and open to possibility.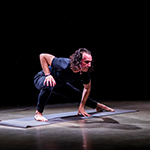 Nicholas Price, 200 Hour Certified

Nic started practicing yoga with Nikki Baker in 2007. After four years of practicing yoga with Nikki he decided to take Peter Francyk's Teacher training at Avenues yoga in Salt Lake City, Utah. He completed his training
in September, 2011. Nic is also certified in Yoga for Athletes, with Denice Druce in 2014.
"I primarily teach Hatha/Iyenger style yoga with a strong Anusara influence. During my classes I work to activate the mind, body and spirit. This is done through Asana (actual poses), Pranayama (learning to breath) and guided mediation. My goal when you leave my class is to have you feel like you had a workout but are as relaxed as if you had a massage!

I hope we can practice yoga together in the near future!


Alesha Braithwaite
Yoga Instructor
Alesha is a loving wife and mother of two young children. She has devoted herself to creating a happy home and spending quality time with her family. As a stay at home mom she wanted to also find a way to provide time for her own self development.
Alesha has always had a love for movement and body spirit connection. In her younger years she perused dance which was always her happy place. Naturally yoga also resonated with her. At first, she was self-taught then she began pouring over Instagram, and YouTube in search of new yoga sequencing and posture. She was able to connect intuitively to her center. Alesha has always been a very gentle and empathic type, which she now fluidly incorporates into her daily practice and teaching.
Soon Alesha reached a point where the desire to pursue her passion had out-grown what the internet alone could provide. Infusion studio was the perfect fit for her. She completed her 500-hour teaching certification in December of 2016. She is currently pursuing an additional 500 hours of training. In the future Alesha hopes to add energy work to broaden her versatility.
Alesha keeps her classes simple yet challenging. She enjoys Vinyasa flow, restorative-yoga, and Yin to name a few.
When she isn't at the studio, she enjoys her own private yoga and meditation practice, being outdoors, and spending time with her family.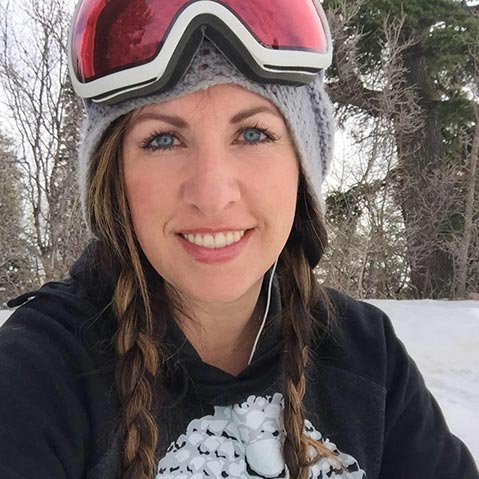 Marybeth Hall
Yoga Instructor
MaryBeth has been practicing yoga since 2005. She received her 200 Hr. Yoga Alliance Certification through Infusion. She began her teacher training in 2008 and started teaching at that same time. "I originally started my yoga journey as a natural way to heal my back pain after having children. Right away there was a significant reduction with my back issues, but more importantly, I experienced a huge reduction with my stress level. I felt more connected to myself and experienced a sense of peace that I had not felt in a very long time. I chose to become a yoga teacher as a way to pass it forward. I want to share yoga with everybody because every"body" can do yoga.
As a nurturing teacher, my focus for the student is staying connected to breath, unlocking subtle energy blocks in the body, while connecting mind, body and spirit." MaryBeth enjoys spending time with her family and being outside connecting to nature while working in their yard and garden.
She and her family enjoy snowboarding, hiking, camping and swimming at Bear Lake or just taking lazy Sunday afternoon strolls.